Hi.
Where in the css can I change the color of the checkmark?
Its an li element… but I could not figure out the css for it.
The left one is the standard selection for the variation and instead of a white checkmark, I would like to have it in blue.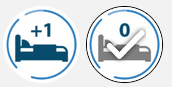 Thanks for help!