Color Variation
How To Create Color Variation Swatches For Manually Created Attributes?
---
Change Manual Attribute Type
Access Attributes tab  from product data inside your product edit mode, and found variations are separated by pipe sign like the following screen. It means you have created  variation manually.
To Convert these manually created attribute variations, head to Swatches Settings tab, and select Color type from Select (Default) Dropdown.

After selecting attribute type, the frontend of the product would look like the following screenshot. Don't be panic, if you find your attribute variations are white. It happens because you haven't defined any color for variations yet.
Select Color For Variations
After selecting attribute type, press the Color attribute accordion, it will reveal setting to add colors for its available variations.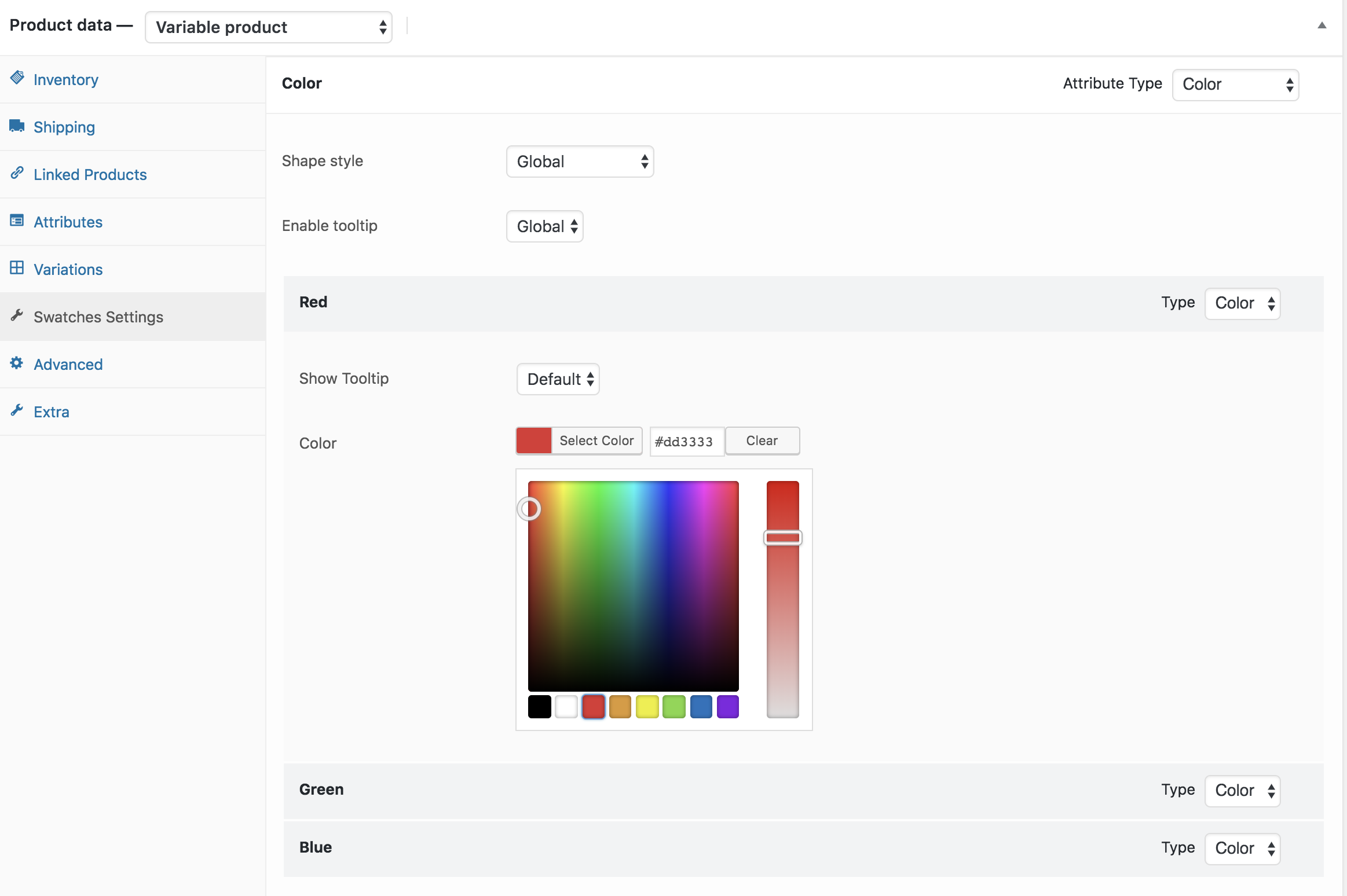 If you can successfully add variation color. You can see the following swatches in your product frontend.
Video Guide:
---